Faculty
Joel Lamere, Coordinator
Jean-Francois Lejeune
Shawna Meyer
Elizabeth Plater-Zyberk
Glenda Puente
Patrick Reuter
Florian Sauter
David Trautman
Time
9:00 am - 6:00 pm 

[ SEE FULL SCHEDULE ]
---
INDIVIDUAL THESIS 
Student Names
Pratiksha Jayprakash Achari
Marissa Gomez Almanza
Jason Scott Brostoff
Michael Sutton Cahn
Emily Camejo
Polen Durak
Taylor Alyssa Eyo
Johnny Edward Laderer
Jennifer Ann Lamy
Yingqi Li
Elaheh Mahiantoosi
Kerinanne Taylor Matre
Shannon Rose Skylark Newberry
Maria Andreina Noriega Guerrero
Lauren Kimberly Oates
Ricardo Perez
Tanya Gabriela Rivera
Behzad Tavakol
View thesis descriptions.
---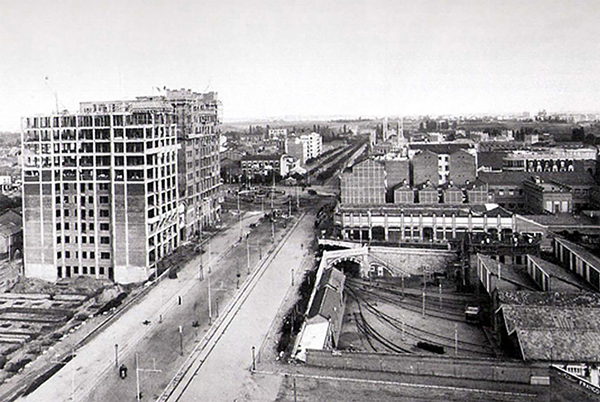 Metro garages in construction, Madrid, 1920s. © Salvemos Cuatro Caminos.

DIRECTED RESEARCH THESIS
Studio Description
the ruins of modernity
Cities are palimpsests. Buildings are constantly rebuilt, within, below, on top, or—more often than not—in place of previous buildings. In many cities these layers of construction and reconstruction are visible as ruins. In many others, those traces are not always as obvious but they and their buildings can be studied to reveal the preexistences.

The Directed Research studio course will analyze the concept of palimpsest, both in theoretical and practical terms, at the level of the city and at the level of its buildings, what Aldo Rossi called "urban artifacts" and "permanent elements." We will study the changing values of ruins from the Renaissance to our moment, how they have acquired aesthetic significance in Western culture and how, along centuries, ruins and archeological sites impacted the development of modern architecture and urbanism. Eventually we will query whether ruins, particularly the ruins of modernity, can help find a resilient way of reinventing architecture and the city in times of climate change.

Students will choose sites that legibly express this layered history for their analyses and design projects, including archeological remains, ruined or incomplete(d) buildings and sites, unbuilt structures in history, and the like.
Faculty
Jean-François Lejeune
Student Names
Siying Cheng
Michael M. Ganom
Jiaxin Li
Yayu Yan
View thesis descriptions.
---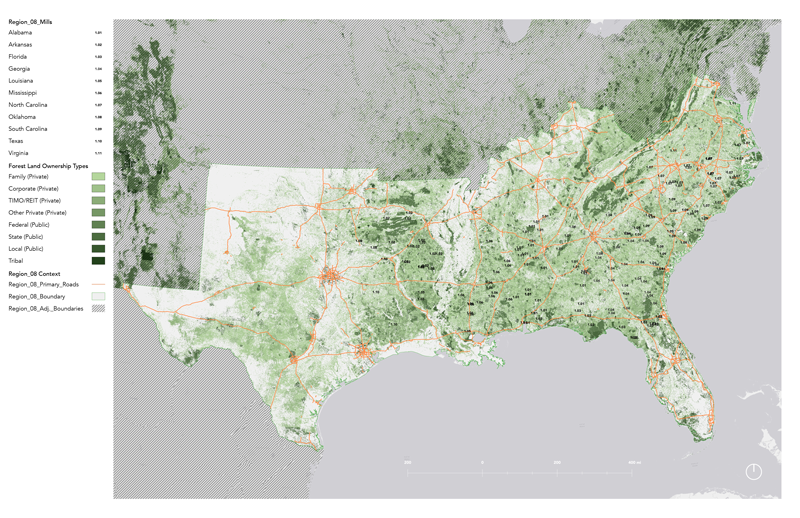 DIRECTED RESEARCH THESIS
Studio Description
[re]Configuring Woods
Working concurrently with the University of Miami School of Architecture Littoral Urbanism Lab, the directed research agenda will explore the architectural morphology of material driven design, specifically: wood. [While agendas of mass timber research were encouraged; they were not required--however, a specific wood inquiry was.
architectural morphology_
the study of the form of an object or a building and their relationships between its structures
Through this exploration, the historic and contemporary material culture of wood will be examined, challenged, interrogated, visualized, economized, and [de]codified to uncover new futures of wood architecture. During the Fall a selected group of three students worked together researching, writing, and illustrating these topics as a unified group. In November, our group then reflected on the shared research to identify individual paths of inquiry. These paths have been explored from that point forward through individual perspectives; as student driven research their work into architecture as a conscious act of design, linking territory, industrial processing, logistics, tectonics, form, and space.

The result is a group of project's ranging in scale- methodology, and inquiry surrounding the United States fledgling CLT, cross-laminated timber, industry. The American identity of CLT as an ecology, an industry, a material, and a product is nascent--at this critical juncture how as architects, makers and stewards of the environment do we engage? Through the three student projects, one discovers architecture through a territorial investigation of a budding geo-culture of Southern Yellow Pine, firmly rooted in the Southeast and coastal-contexts, research addresses logistics, supply and demand, and the potential for collaborative material research through a fibrous agenda, the relationship between community, climate refuge, post-disaster habitats, digital fabrication, and the insertion of a new phase in construction life-cycle: dis-assembly.
Faculty
Shawna Meyer, AIA
Student Names
Xingyi Huang
Haley Smith
Peyton Fraser Smyth
View thesis descriptions.
---
MASTER OF SCIENCE IN ARCHITECTURE - RESEARCH THESIS 
Student Name
Nonyelum Nvene Ogbodo
View thesis descriptions.