(UM ARCH CONFERENCES: Homecoming BBQ Payment Portal)
U-SoA Annual Homecoming Barbecue
Join us at the University of Miami School of Architecture Annual Homecoming Barbecue, Friday, November 2, 2018, 7 p.m., U-SoA Courtyard.
Table of 12: $250
Adults: $25
Students: $10
Children under 12: Free
For further info or to RSVP, contact Jennifer Mejia at (305) 284-3731 or email jxm1850@miami.edu.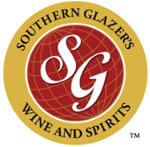 Thank you to our sponsor Southern Glazer's Wine and Spirits

For a full listing of events, visit: 
Alumni Weekend & Homecoming 2018
For more information, contact U-SoA Communications Director, Silvia Alvarez at silvia.alvarez@miami.edu or (305) 284-5002.
University of Miami School of Architecture
1223 Theo Dickinson Drive Coral Gables, Florida 33146 USA

University of Miami Standard Payment Integration Policies